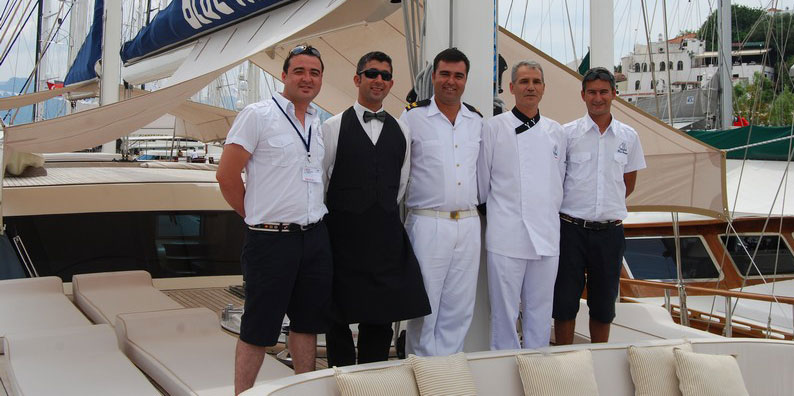 Crew


Depending on the size and category of the gulet, there are between 2 and 7 crew on board. 1 captain, 1 cook and deckhand/s.

All of our crew are qualified and experienced. They provide a full service including cooking and all domestic chores. They run the yacht with quiet effeciency and will not intrude on your privacy.

They are bilingual. Most of them speak English.